Annual Pilgrimage to Máméan
The big day in Máméan was held this year on Sunday August 6th, 2006.
Fr. John Kenny, the new parish priest of Leenane was the main celebrant and as usual the guardian of Máméan Fr. Michéal MacGréil did the stations of the cross. Joe-John Mac an Iomaire sang the Caoineadh na dtrí Muire during the stations and he also sang 'Sé an Tiarna m'Aoire during the Mass. Very large crowds were in attendance.
************************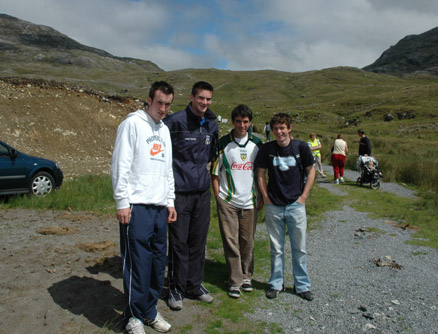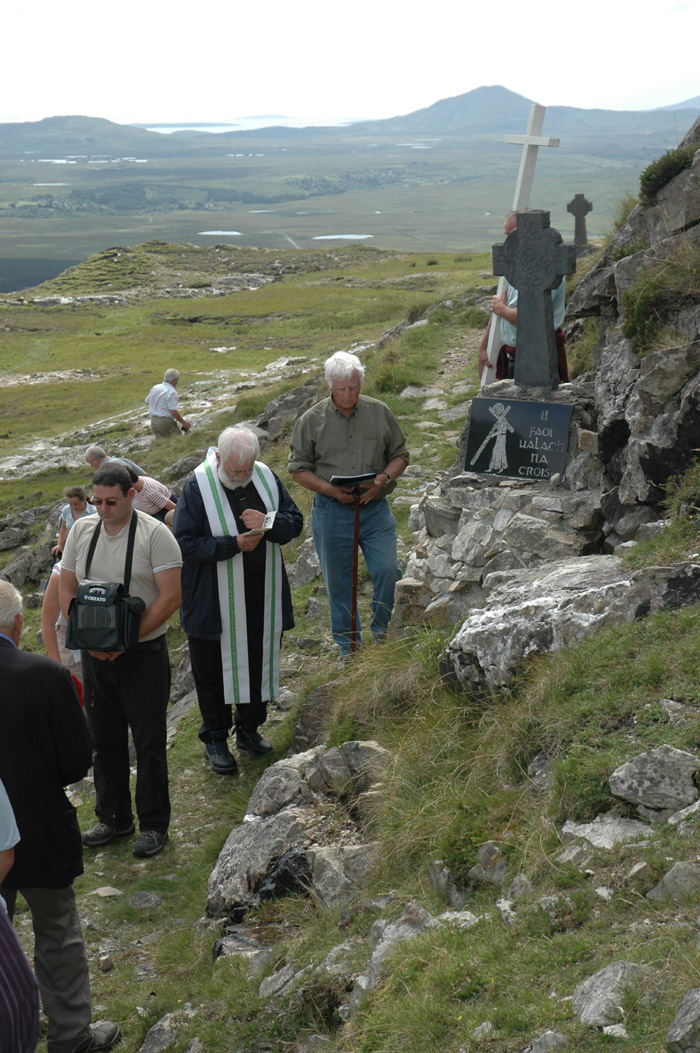 Related Images: